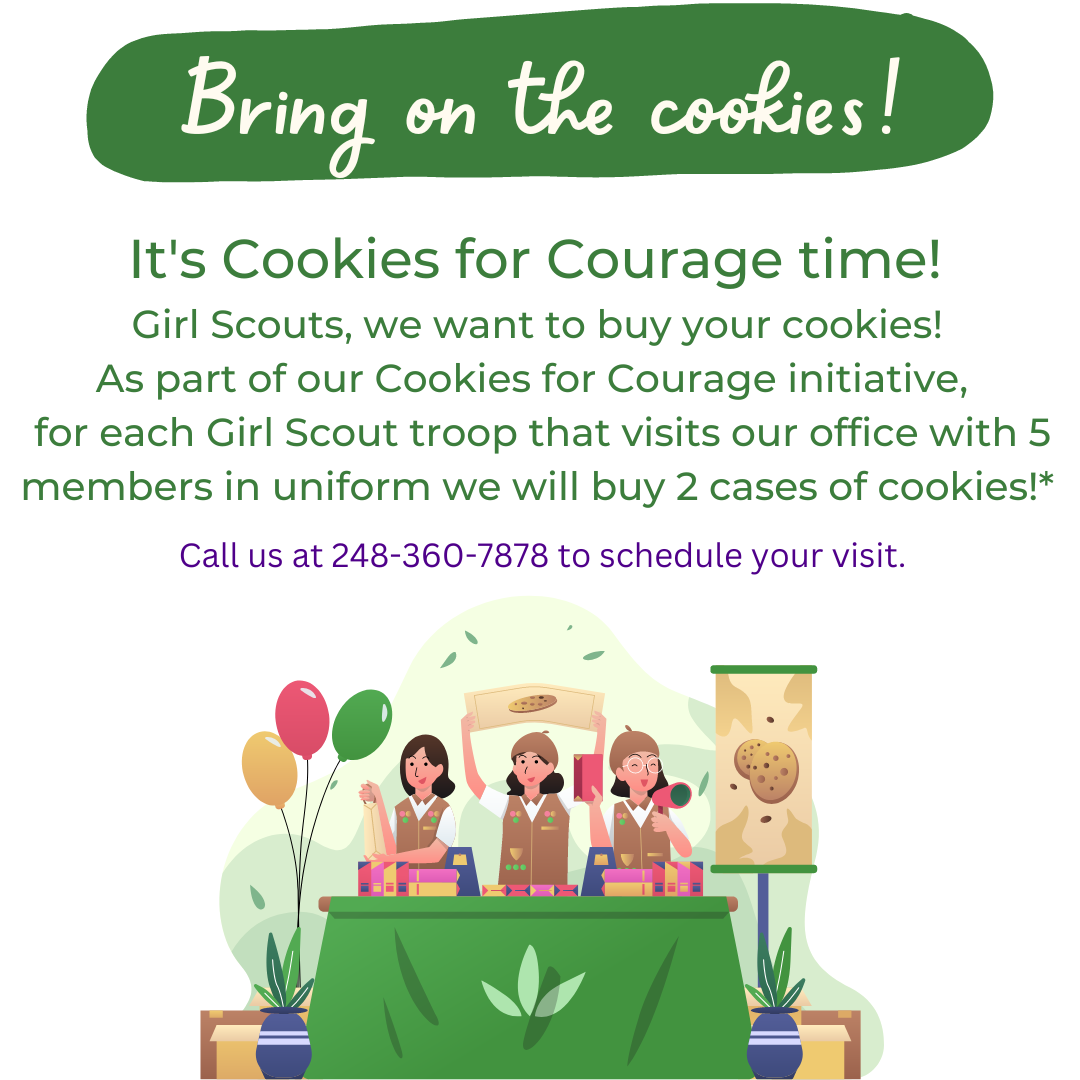 *Details
For troops who visit us with five or more members in uniform, we will buy two cases per troop number. This will include a maximum of 1 case of specialty cookies. Please bring your delicious cookies at time of visit!
For troops with fewer than 5 members, we encourage you to join up with another small troop or Juliette!
Dr. Berkman and Dr. Shapiro are so excited to meet all of the wonderful Girl Scouts! This is a perfect opportunity to learn about an orthodontic office, take a photo with one of the doctors (Did you know Dr. Shapiro used to be a Girl Scout?) and promote your troop on social media!
Please call us at 248-360-7878 with any questions.
Program ends at 5pm on March 30, 2023.