AcceleDent Aura – What It Is, How It Works and Is It Right for You?
What is AcceleDent Aura, how does it work, and is it right for me?
The process for braces and Invisalign® can be quite lengthy. Some even need them on for years. Luckily, the process of straightening your teeth can be professionally accelerated. That's where Acceledent Aura comes in.
What is Acceledent Aura?
Our practice is proud to offer braces and Invisalign® treatment with Acceledent Aura, an FDA-cleared Class II Medical device designed to increase the rate of tooth movement and reduce the total time of treatment. According to some studies, the device may reduce treatment time by between 30 and 50%.
How Does it Work?
Braces and Invisalign move teeth because slight pressure is exerted on each tooth in a precise way. This makes the bone around the tooth remodel, and the tooth moves slowly to a new position. The faster the bone remodeling occurs, the faster your tooth moves. AccleDent uses SoftPulse technology to accelerate this remodeling process, so your teeth move more quickly to their new position. This special technology utilizes micropulses, aka precisely calibrated vibrations, to gently increase cellular activity, in doing so, the rate at which your teeth move increases. The result can be up to 50% faster treatment and up to 71% less pain, according to Acceledent Aura themselves.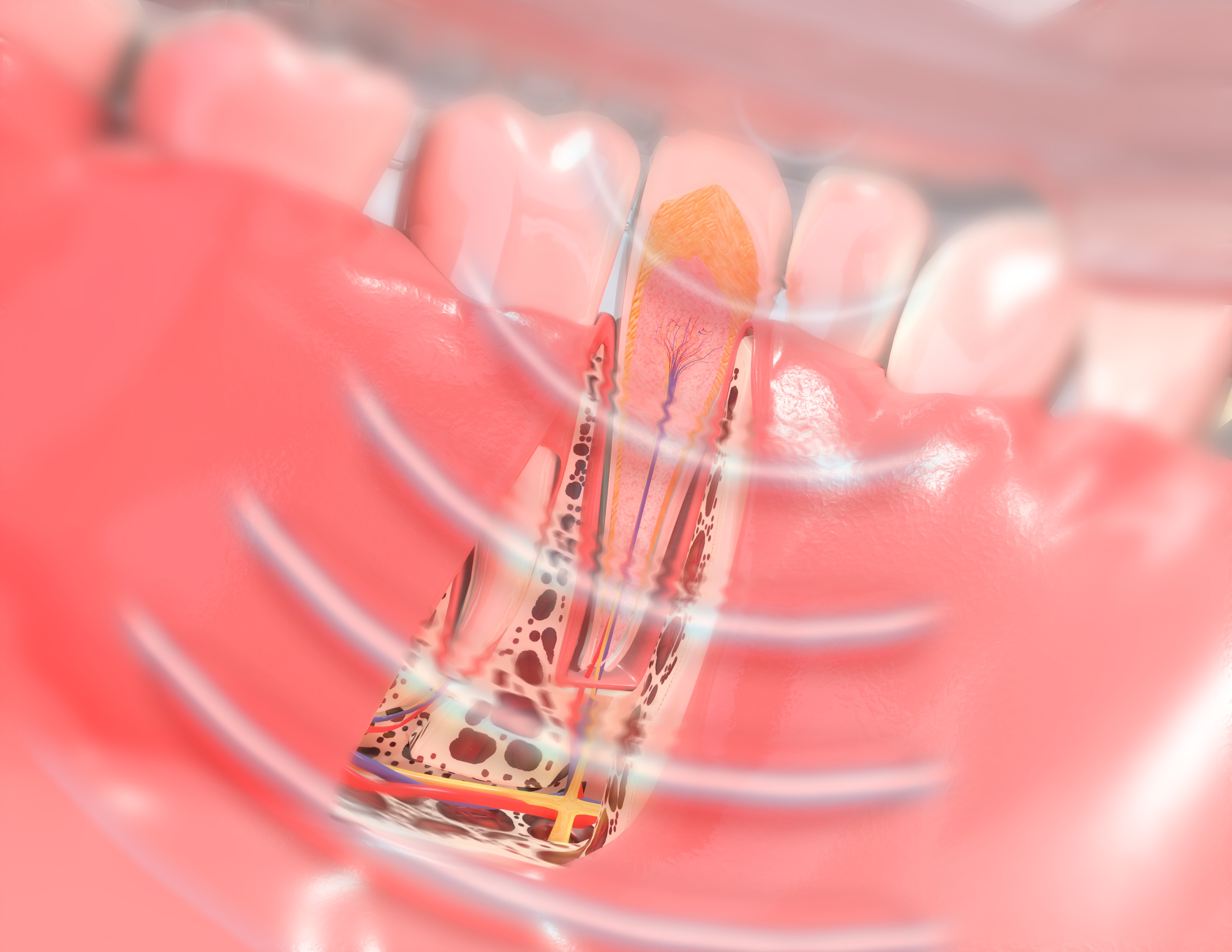 Is Acceledent Aura Right for Me?
This treatment is best for teenagers and up. It is a commitment to use the device for 20 minutes a day. Typically, those who have waited a long time to get braces often prefer this accelerated treatment. Below are images, provided by Accelendent Aura, of two patient cases they studied. See their amazing results! For more before and afters, click here.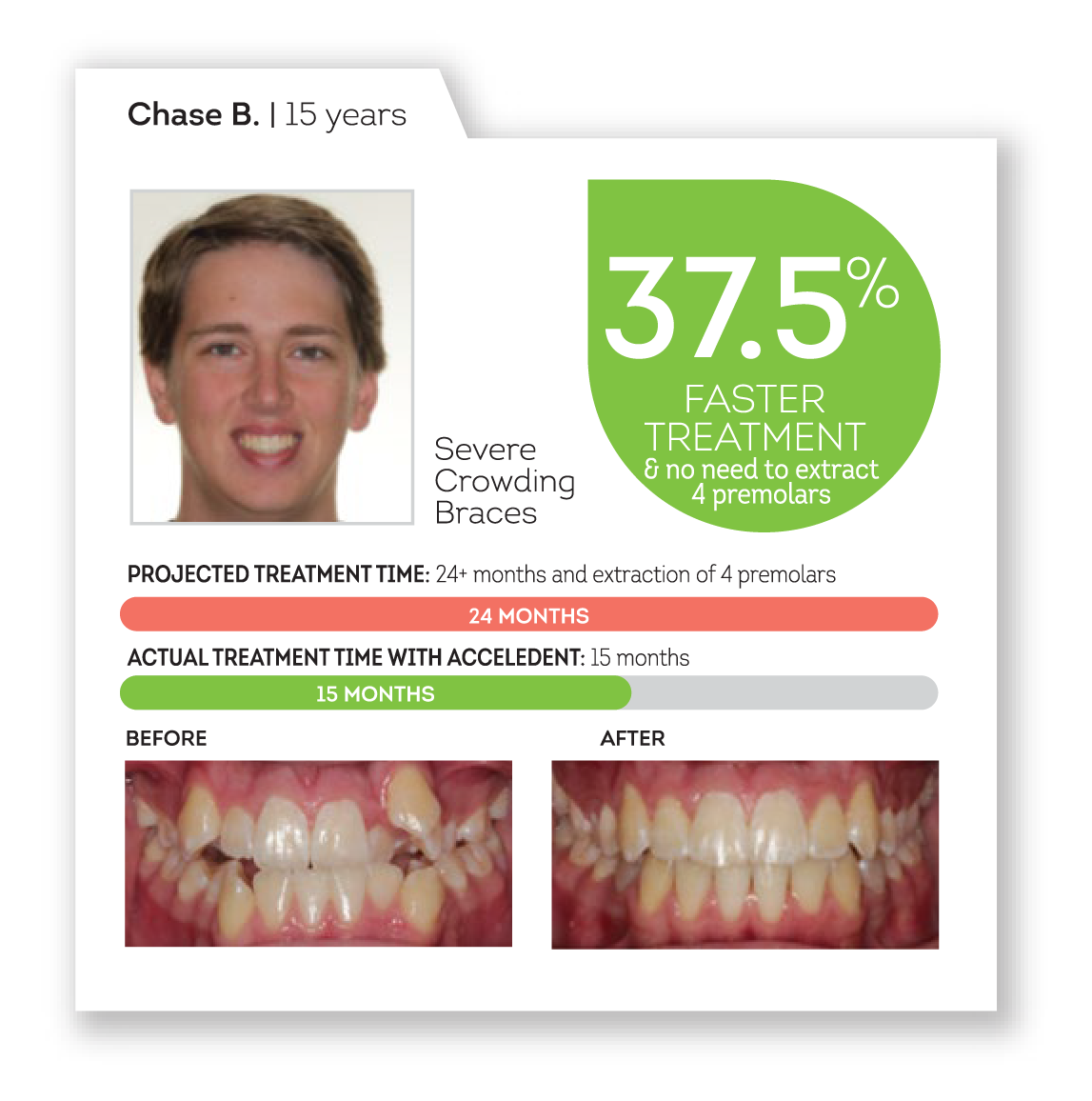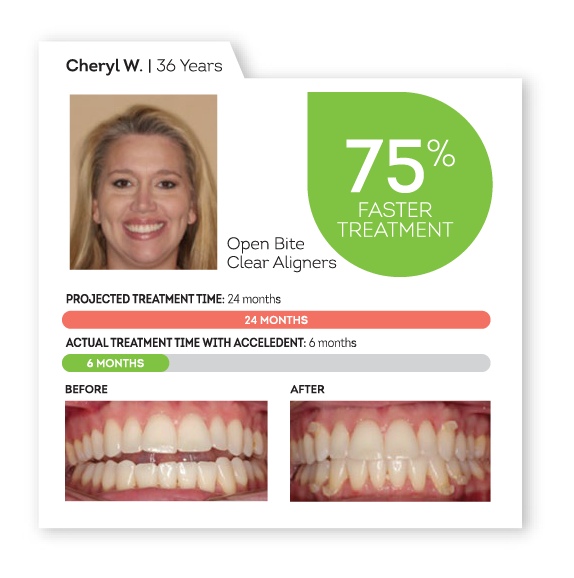 If you'd like to try AcceleDent or have more questions, schedule a free consultation with us. We'll help you make the best decision for your situation and get you the results you are looking for.