Your Experience At Our Orthodontic Office in Commerce Township, MI
At Outstanding Orthodontics we strive to offer the most comfortable, friendly and effective orthodontic experience in Michigan. Our office in Commerce Township, MI was built to provide all the amenities you need to leave your visit with a smile. From our custom built treatment plans to our staff and technology, here's what you can expect during your visit.
Comfortable Waiting Area

We've designed our office to not only offer cutting edge orthodontic treatment but to do so in an environment that is warm and inviting. Right when you walk in our team will greet you with a smile and our waiting area offers comfortable seating as our orthodontists prep for your appointment.
Cleaning Station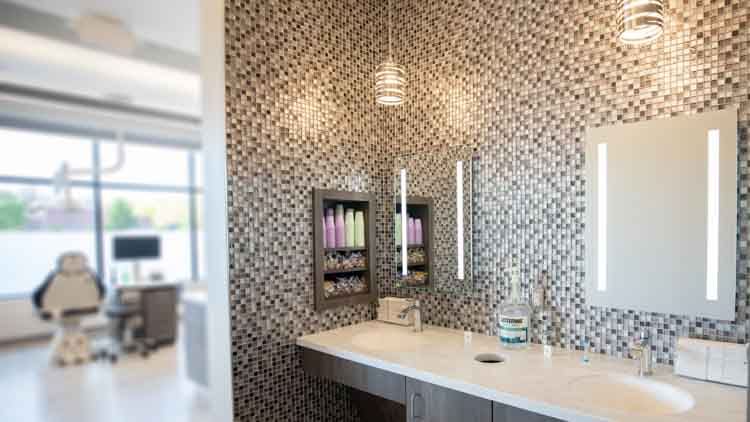 We provide a cleaning station to our patients, allowing them to brush, floss, rinse and get ready for the appointment. So whether you were in rush or just didn't have a chance to do so before the appointment, our office offers this to all of our patients and makes for a better check up and examination of your smile.
Cutting-Edge Ortho Technology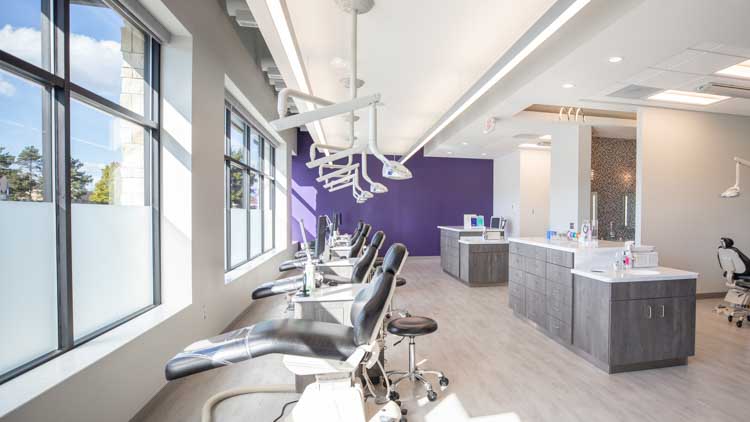 We utilize the latest technology, devices and tools to make your orthodontic visit as comprehensive and effective as possible. From our computer simulations and treatment tools to our in-house laboratory, we bring together all the latest technology in orthodontic care. Our goal is to use technology in order to bring to you the most comfortable and efficient care, striving to minimize your time in treatment.
Our Doctors
Dr. Berkman and Dr. Shapiro have been helping children and adults love their smiles since 2004. They have provided expert orthodontics care to thousands of patients in Commerce Township, West Bloomfield, Farmington Hills and the surrounding areas. Offering the latest in orthodontic care, affordable treatment and flexible scheduling, Dr. Berkman and Dr. Shapiro have helped patients suffering from all of the major alignment issues including upper crowding, one-sided crossbites, small laterals, underbites, crowding, deep bites, diastema, overjet and more.
Friendly, Family-Centered Experience
From our doctors to our office staff, we pride ourselves on creating a family-friendly environment where you and your family's experience is our top priority. In addition to cutting-edge treatment and results, we want you to enjoy every one of your visits to our office. Your comfort comes first and we work to make sure you leave with a smile. We can't wait to see you!
To schedule and appointment or consultation, contact us today!